Cabernet Sauvignon - 2005 Parrot Ranch Vineyard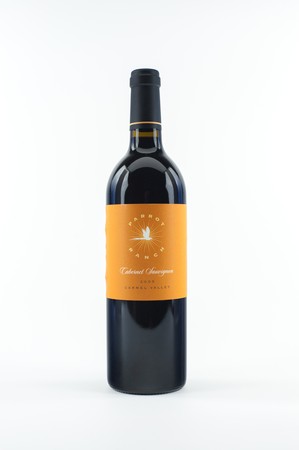 At Bernardus we are exceptionally proud of our Carmel Valley Estate Marinus vineyard. In order to maintain the highest possible quality for our Marinus wine, our winemaker, in some years, may choose to bottle a few of the lighter lots under our Parrot Ranch label. This allows us to select only the finest, most intense lots for the final Marinus blend while providing the consumer with an exceptional value in our Parrot Ranch label, ready to drink at an earlier age.
Robe: Deep crimson-red color.
Youthful aromas of cherries and cranberries accented with notes of cedar, toasty oak and spice beautifully express the excellence of the terroir of Carmel Valley.
The vibrant flavors of ripe red fruits, licorice and cedar accented with mineral notes are concentrated and well -focused. Our 2005 Parrot Ranch Cabernet Sauvignon is drinking wonderfully now.
The final blend is:
Cabernet Sauvignon 86%
Cabernet Franc 9%
Merlot 4%
Cooperage:
100 % French, 50 % new.
Coopers:
Sylvain, Vicard, Marchive, Berger, Bernard and Remond.
Case Production:
3,000 (12 pack cases)
Retail Price:
$30.00