Chardonnay-2015 MOCO 375 ml
Half Bottle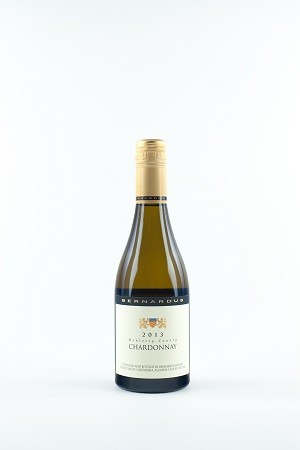 Our Monterey County Chardonnay is assembled from specially selected vineyards, primarily in the Arroyo Seco and Santa Lucia Highlands appellations. Each selected vineyard contributes unique aromas and flavors creating a Chardonnay of extraordinary character and finesse.
At harvest, all our grapes are hand picked after careful evaluation for ripeness. The grapes are then very gently pressed in order to obtain the highest quality juice. This is then transferred to small oak barrels for fermentation. All barrels undergo a malo-lactic fermentation and are hand-stirred every two weeks until shortly before blending and bottling.
Moderate, sunny weather throughout the summer and warm, dry weather during September/October provided us with a perfect growing year for 2015 in Monterey County.
For the first time, and following extensive testing, we have decided to bottle our entire production of 2015 Monterey County Chardonnay under screw cap.
Our 2015 Monterey County Chardonnay exemplifies all the characteristics that make Bernardus Chardonnay the quintessential Chardonnay from the Central Coast. Classic aromas of ripe apple and tropical fruits are accented by notes of vanilla. On the palate, the texture is rich and intense showing beautiful flavors of ripe peach and green apple, accented by notes of baking spice and subtle notes of toasty oak. The soft, smooth texture finishes with a characteristic note of crisp acidity which is the hallmark of excellent Chardonnay from Monterey County.
Vineyard Appellations:
Arroyo Seco: 77.0%
Santa Lucia Highlands: 17.0%
Sonoma County: 6.0%
Coopers:
Sirugue, Dargaud & Jaegle, Billon and Trust. 33% new barrels.
Bottled:
July/August, 2016
19,222 cases.