Dean DeKorth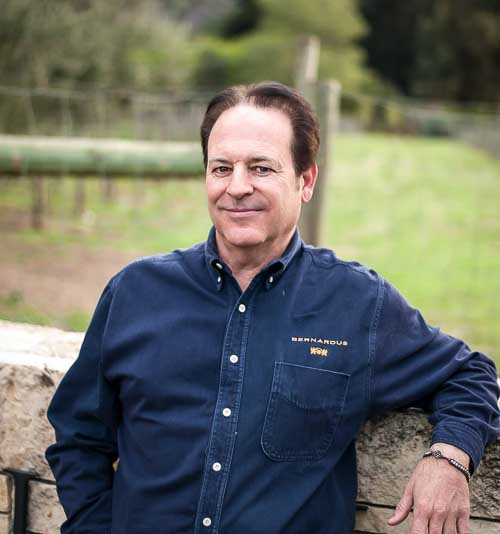 French-style wines have emerged in Carmel Valley. A passionate viticulturalist, enologist, craftsman and artist, Dean De Korth is ideally suited to continue Ben Pon's philosophy of implementing Old World winemaking techniques in our New World setting. You won't hear Dean describe wines in terms of numbers; rather he strives for something well beyond chemistry. His goal is to create wines that express the noblest expression of each vineyard and each varietal; wines that balance finesse and elegance with focus and power.
De Korth, a native of the Monterey Bay area, moved to France in the 1980's where he first earned a degree in French language studies at the Université de Nantes before pursuing his Enology and Viticulture degrees at the Lycée Viti-Vinicole in Beaune and the Université de Bourgogne in Dijon. He then spent four years working for the celebrated wineries of Olivier Leflaive in Puligny-Montrachet and Domaine des Comtes Lafon, before working for three years as cellarmaster for Domaine Pierre Morey in Meursault.
In the 1990's, Dean returned to the Monterey Bay area where he worked as winemaker for several of the Central Coast's most prestigious wineries, including Morgan, David Bruce and Talbott. Then in 2005, De Korth began his collaboration with Ben Pon at Bernardus which was immediately rewarded with their 2005 Sauvignon Blanc being declared the best in America by the Wall Street Journal.
The opportunity to work with Ben and the very best vineyards and vineyard growers (including our own Matt Shea) in Arroyo Seco, the Santa Lucia Highlands and Carmel Valley, is the culmination of his career: "I feel that my years of hard work and dedication have brought me to this place, to share in Ben Pon's dream of creating some of the world's best wines in this most beautiful place on Earth."