Rose'-2020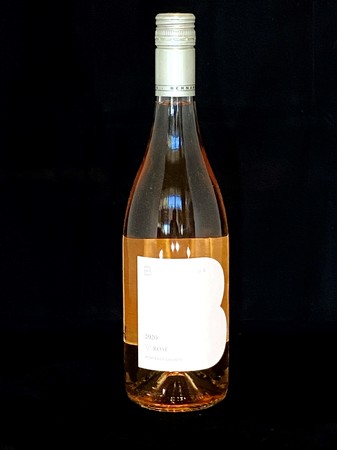 Bernardus Rosé is made from our freshly pressed Pinot Noir grapes and is the result of a classic Burgundian technique developed to produce highly-concentrated Pinot Noirs.
As the grapes are being crushed we bleed off a small percentage of the juice before it has a chance to absorb much color from the grape skins. For the grapes in the fermenter, this means a better juice to skin ratio resulting in a Pinot with more intense color and structure. The barely colored juice we obtain is then fermented to dryness providing us with a delicious, light and fruity Rosé of Pinot Noir.
Rosés have gone from being the black sheep of the wine world to the newest trend! We at Bernardus have been making small batches of dry Rosé for well over a decade and are pleased to see people are now embracing it with gusto! Our Rosé is made in a style reminiscent of those found in the Provence region of France. The color is a light, very pale salmon. The aromas are classic with delicate scents of red berries and rose pedal. The refreshing palate is redolent with flavors of raspberry and cherry which linger on the finish. Our Bernardus Rosé is a perfect summer quaffer, as the alcohol is a low 12.6%. Enjoy!
Vineyards:
100% Arroyo Seco Vineyards
Fermentation:
Cold fermented in stainless steel at cold temperatures to enhance and protect its fresh, fruity character.