The Bernardus Story
Widely traveled and endowed with impeccable taste, Ben Pon could have chosen anywhere in the world to establish his namesake Bernardus Winery, with the intention of cultivating premier class wines. He selected Carmel Valley, with its west-facing orientation, hot days and chilly nights, and stunning beauty, confident his vineyards there could produce wines to rival the greatest on the globe. More than a quarter-century later, he's accomplished that not only with his estate Bordeaux blend, called Marinus (after his middle name), but with a powerhouse portfolio of single-vineyard-designated Pinot Noir, Chardonnay and Sauvignon Blanc.
Bernardus' three estate vineyards — Marinus, located in Cachagua and planted to Cabernet Sauvignon, Merlot, Cabernet Franc, Petit Verdot, and Malbec; Featherbow, Petit Verdot and Cabernet Sauvignon grown in front of the winery; and Ingrid's Vineyard, located 10 miles west of Marinus and planted to Chardonnay and Pinot Noir — are managed by Matt Shea, a champion of sustainable practices that ensure vine and soil health while reducing reliance on chemical fertilizers and pesticides. His goal is to produce the best possible fruit while caring for the land on which it grows.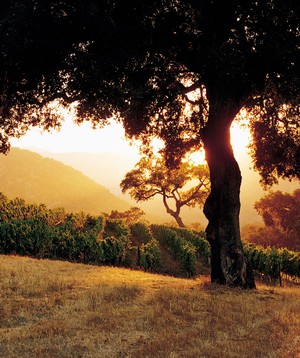 "My philosophy for farming comes from my background of spending 13 years in Oregon growing premium Pinot Noir organically, biodynamically and conventionally," he says. "I have fused all of those types of farming into an approach that is as sustainable as possible and really tailored to this type of vineyard in Monterey County." He farms a total of 54 acres among Bernardus' three estate vineyards, which are all located in the Carmel Valley AVA.
Complementing those are several highly regarded vineyards located in the Santa Lucia Highlands and Arroyo Seco AVAs, or American Viticultural Areas, within Monterey County. Throughout the years, Mr. Pon, winemaker Dean DeKorth and Shea have worked tirelessly to cultivate strong relationships with fellow grape growers, who in turn provide top-quality fruit for Bernardus' single-vineyard wines, including Griva, Rosella's, Garys', Sierra Mar, Soberanes and others. "All of the vineyards we work with have similar farming practices," Shea says, and each has blocks specifically dedicated to Bernardus.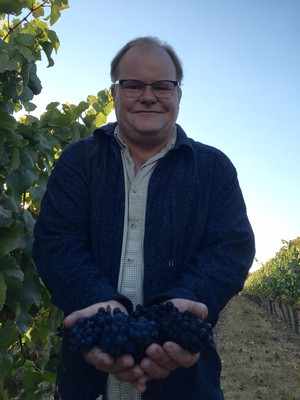 Grapes for Bernardus wines are hand picked, whether from the estate vineyards or from the vines in partner vineyards, during multiple passes throughout the harvest season, in order to capture the balance of sugars and tannins that yield superlative wines. Harvest spans a wide timeframe, considering the vineyards' climate differences, beginning in late August or early September and running through Thanksgiving.
All that time and attention to detail mean the best possible fruit for DeKorth, who often walks among the vines in the estate and other vineyards to test the grapes for ripeness throughout the growing season. American born, DeKorth trained in Burgundy and the Loire Valley in France for a decade before he returned to the United States to make wine for Bernardus, where the 2014 harvest was his 10th. His foundation in France informs his style, which focuses on balanced wines with the right degree of complexity and mouthfeel.
"Mr. Pon really wants us to focus on making the best wines possible, and in order to do that, I've been able to foster relationships with the best growers running the best vineyards on the Central Coast," he says.
Part scientist and part artist, DeKorth ferments each batch of grapes from each vineyard separately in the winery, and savors the process of tasting and blending the young wines, experimenting over the course of a few months to create the ideal blends before bottling.
"I'm always experimenting every year, because if you're not moving forward, you're moving backward," he said. But his overarching philosophy of creating wines that are not artificially underripe and low in alcohol, or manipulated, overripe and therefore high in alcohol, governs his winemaking practices.
"I want them to have great aromas and great flavors — that's the complete package," he says.
The Bernardus team's attention to detail, high standards and passion for making stellar wine ensure every bottle of Marinus, Chardonnay, Pinot Noir or Sauvignon Blanc offers the chance to "Taste a Dream," as Mr. Pon envisioned decades ago — and still does today.
Fortunately for wine lovers and fans of Bernardus, Mr. Pon also had the foresight nearly 20 years ago to open the first tasting room in Carmel Valley Village, purchasing and converting the former Bank of America building into a venue for sipping and learning. Today, the Village is home to more than 20 tasting rooms. The Bernardus Tasting Room not only offers wines for tasting and purchase, but a beautiful and sunny outdoor patio, a private room suitable for wine dinners, and a comfortable lounge.