Bernardus Marinus Pon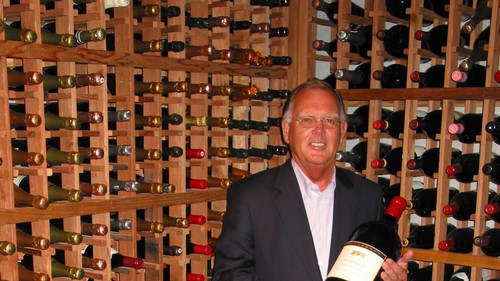 Ben Pon's dream was to create a Carmel Valley red wine equal to the finest from Bordeaux. It is a dream based on the foundation of tradition. Born and raised in Amersfoort, Holland, Ben inherited a European appreciation of wine. Inspired, he collected wines for his cellars, and added fuel to the fire of his own passion for the best.
The crest of the Bernardus wine label is colored orange, the royal Dutch color and the noble lions guarding the shield represented Ben's heritage. His is a family legacy to uphold. Ben Pon, Sr. imported the first Volkswagen "Beetle" to America and created the design for the revolutionary VW bus. Ben imagined carrying on this tradition-contributing to the greatness of America from a European perspective; and leaving something of importance behind in the New World.
While visiting Carmel Valley in the early 1980's, Ben fell in love with the area, and soon after purchased a residence, and called Carmel Valley his second home. He believed in its potential to be the best viticultural appellation in America for traditional Bordeaux-style red wines and several other varietals. With the same pioneer spirit that created Bernardus Winery and Vineyards, Ben went on to develop Bernardus Lodge in 1999. In 2013 he sold the lodge which today still bears his name.
Ben was a Bon Viant in the old world tradition with an enthusiastic perspective on life. A professional sportsman, Ben was a race car driver for Porsche for many years, racing six times in Le Mans. Ben was also an athlete for Holland in skeet shooting during the 1972 Olympics.