Matthew Shea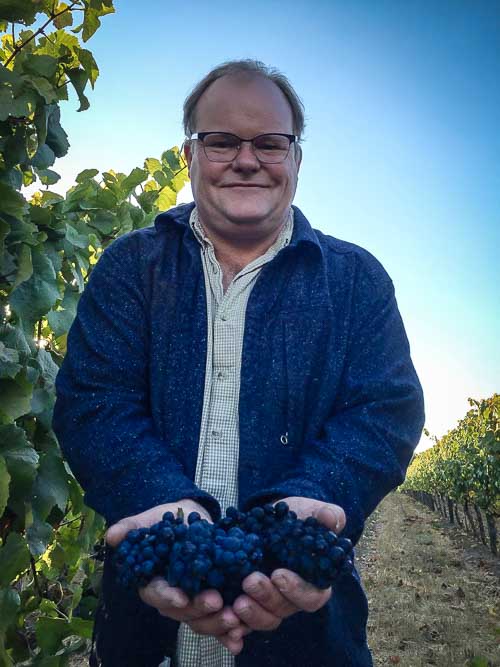 Matthew Shea's roots in the Carmel Valley go back two generations. The son of a Master Gardener, Matthew grew up with an inherent understanding of the valley, its horticulture, and ecology. This natural interest led him to Oregon State University, 13 harvests of premium fruit in the Willamette Valley, and a successful career managing 1000's of acres in Oregon before returning to focus on the amazing Estate Vineyards of Bernardus Winery.
In 1996, after receiving his Bachelor of Science in Horticulture Matthew began working with AREA, Inc. He began at the bottom learning hands on every aspect of vineyard work and soon was the Manager of all Northern Oregon Vineyards for the company. Deciding to focus on premium wine he joined Croft Vineyards and focused on organic ultra-premium grapes for a smaller, more quality-oriented operation. Matthew then leveraged this experience into a senior management position with Northwest Vineyards Service, Inc., the largest Oregon management company, where he directed the new installation and expansion of premium Pinot Noir vineyards, and managed the harvest for all vineyards, coordinating the grape delivery to more than 20 different Oregon wineries. Before accepting the position to move back to California and lead the Bernardus Vineyard team he was managing the largest amount of quality grapes in Oregon under one company.
In the fifteen years Matthew has been caring for the Bernardus Estate vineyards, huge advances have been made in sustainability, technology and quality and the wines have been recognized with great scores. Using his background in organic, biodynamic, and sustainable agriculture Matt has brought a balance to the vineyard through increasing diversity, planting beneficial habitat, composting, and wise stewardship of the water and soil. By incorporating best viticulture practices with the newest advances in soil moisture monitoring, weather stations, irrigation management and disease modeling combined with a boots in the field approach the vineyards have flourished. The Marinus Vineyard and Ingrid's Vineyard continue to earn high marks.
Matthew understands that viticulture is as much an art as it is a science, and he never loses sight of the essential reason for producing beautiful wine. His personal philosophy is centered on wise stewardship of the land. "Farming for me is a never-ending process of trying to return the land to the condition it was in before being disturbed. The Carmel Valley and Cachagua area is a natural place still untouched by large development and urban sprawl. Vineyards and other agriculture, using sustainable practices, are ideal ways to maintain the beauty and wildness of these areas while providing a benefit to the residents."
Matthew's goal at Bernardus is to create a world-class vineyard that grows the best wine grapes possible while expressing the Carmel Valley terroir and the characteristics of each individual vintage. "Working with our winemaker, Dean DeKorth, and Bernardus staff I hope to make Bernardus wines the most sought after wines from Monterey County."