Marinus-2014 Signature Blend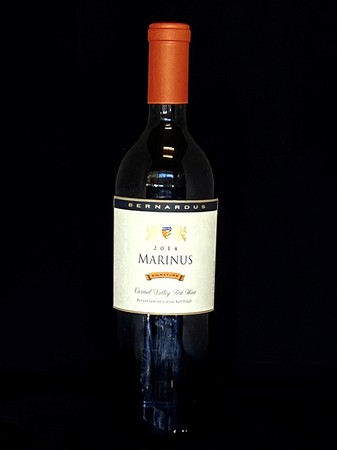 Our Marinus vineyard in upper Carmel Valley is planted with the five traditional red Bordeaux varietals. It is divided into small blocks per grape variety, exposure and soil type. Each block has its own unique terroir and is farmed and hand harvested at peak ripeness to maximize quality.
In recent years, our Vineyard Manager Matt Shea and Winemaker Dean DeKorth have been busy refurbishing the Marinus vineyard with spectacular results. After exhaustive tastings of individual lots and barrels, our 2014 Signature Marinus was assembled representing the very best expression of this unique terroir. This bottling is truly the best of the best!
The 2014 Signature Marinus represents a selection of the best barrels from the best lots of the vintage. It is both elegant, yet powerful, exhibiting intense aromas of ripe red fruits and spice notes. The palate is powerful with essences of dark cherry and cranberry flavors with hints of spice, supported by a beautifully long, well-structured finish. Our 2014 Signature Marinus demonstrates the superb quality of the Marinus Vineyard, with the ripe fruit flavors of California matched with the excellent ageing potential of the finest wines of Bordeaux.
Varietal makeup:
Cabernet Sauvignon: 59%
Merlot: 21%
Petit Verdot: 20%
Cooperage:
100% French; 50% new
Case Production:
Bottled: June 17th, 2016
526 6-packs