Pinot Noir-2018 Garys' Vineyard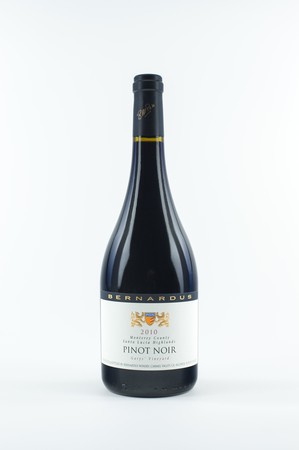 2018 Garys' Vineyard Pinot Noir
The renowned Garys' Vineyard was planted with the celebrated "Pisoni clone" by the two iconic growers of the Santa Lucia Highlands: Gary Pisoni and Gary Franscioni. Together they have brought worldwide attention to this unique appellation for the exceptional quality of its Pinot Noirs and Chardonnays. We at Bernardus are thrilled to be among the few who have access to these superb Pinot grapes.
The aromas of our 2018 Garys' Pinot show beautifully complex notes of ripe red fruits, spice and mineral notes - so typical of this outstanding vineyard. The palate is full and intense, with flavors mirroring the aromas extending throughout its gentle finish.
Picking date: September 27th, 2018.
Fermentation: At Bernardus all our grapes are hand-picked and sorted at the winery to maximize quality. Our Garys' Pinot grapes are then destemmed and gently pumped into a small fermenter where it is hand punched twice daily. Once fermentation is complete, the finished wine is aged in French oak for 10 months before bottling.
100% Garys' Vineyard Pinot Noir.
Cooperage: 100% French: Sirugue and Billon; about 40% new.
Bottled: August 20th, 2019.
338 – 6/packs (750 mls.)